- Our big choice in more than 200 shops!
- The most beautiful pedestrian zone of the Dolomites.
- The biggest choice of woodcarvings of Europe.
- Everything about skiing and sport in the mountains of the Gardena Valley.
- The Italian fashion with Italian prices.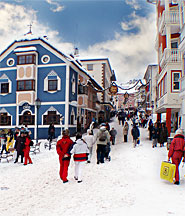 Your shopping will be an
unforgettable experience!