Ansitz Zehentner in Laion - Valle di Isarco - Dolomites

Information
Schenk family welcomes you in the manor Zehentner. We rent rooms and apartments with breakfast. Located in Center of the mountain village in South Tyrol Lajen, enjoy a magnificent view the magnificent Dolomite mountains as "Langkofl", "Sella", "Marmolada" and "Schlern". The cultural diversity of the country provides you with various leisure activities such as hiking, at the most beautiful places in the countryside of South Tyrol, or Skiing in a magnificent mountain landscape, like in the Dolomites mountains Superski or just relaxing in the lush meadows. The residence Zehentner a symbiosis of old and traditional, the style of a Residences with modern comfort. High quality natural materials from native forests used by local craftsmen to make the manor Zehentner to the site of the well-being, tranquility and relaxation.
Visit the website [www.zehentnerhof.com]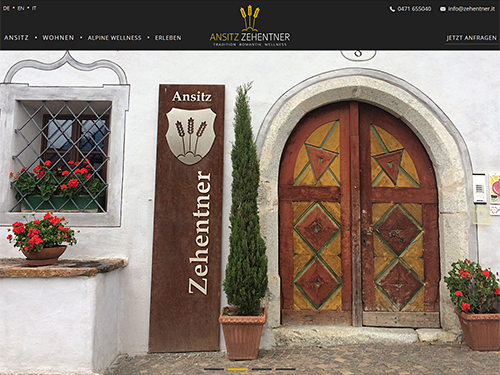 Services offered
Request availability
Book now!
Remind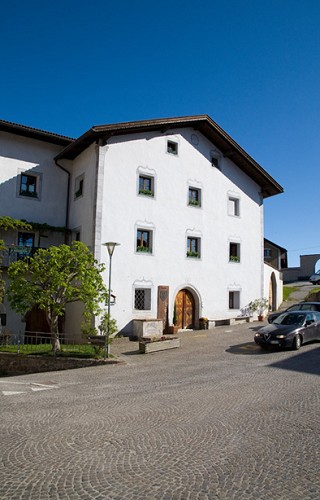 Ansitz Zehentner
Str.Dorfplatz 8
I-39040 Laion - Valle di Isarco - Dolomites (BZ)

Tel. (+39) 0471 655040
Fax (+39) 0471 655040

Website:
www.zehentnerhof.com