Apartments Ausservogelweiderhof in Laion

Information
The family Schweigkofler welcome you heartily in their farmhouse Außervogelweiderhof in Lajen/Ried. Our farmhouse is located at a southern position and offers you a fantastic view to the Gardena Valley and to the valley of Isarco.

At your left side you will see the Sassolungo glowing fiery red in the evening sun. The southern direction shows the small mountain village of Tagusens and over it the impressive mountain massive of the Schlern. A little below your eyes will enjoy the view of the castle of Trostburg built in the Middle Ages. At the right side there is the look at the village of Barbian with the Rittner Horn in the background.
Visit the website [www.ausservogelweiderhof.it]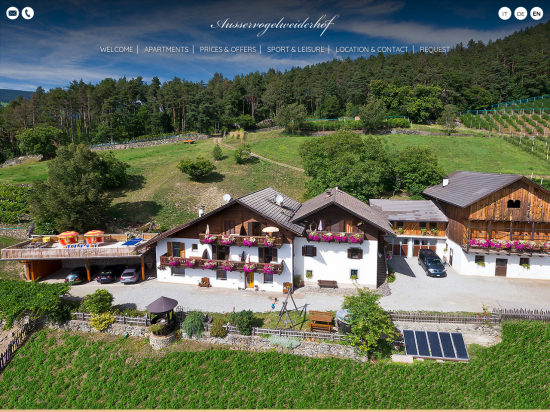 Services offered
Request availability
Book now!
Remind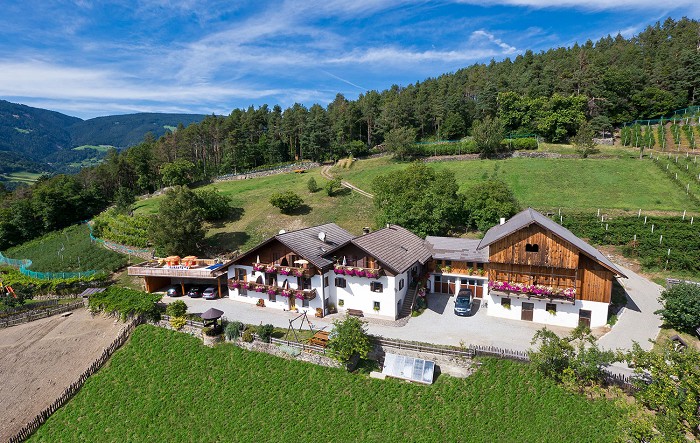 Apartments Ausservogelweiderhof
Str. Ried 138
I-39040 Laion (BZ)

Tel. (+39) 0471 655606
Fax (+39) 0471 655606

Website:
www.ausservogelweiderhof.it