Apartments Miraortisei - anche appartamenti stagionali in Ortisei - Val Gardena

Information
It should be your relaxing holiday in a charming accomodation?

We have the best place for an unforgetable vacation.
Our house is located in the northern part of the village, in a sunny side of the valley and verry quiet place, with on beautyful view on the Dolomites of Val Gardena.
Visit the website [www.miraortisei.it]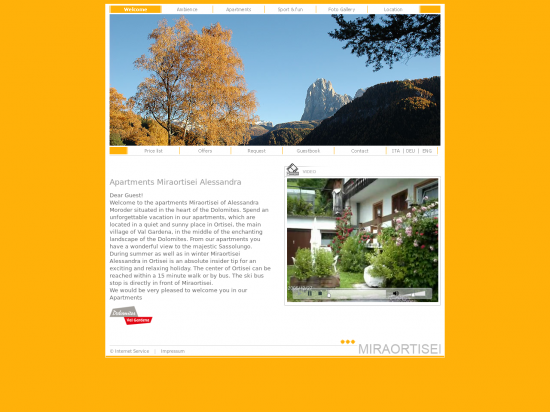 Services offered
Request availability
Remind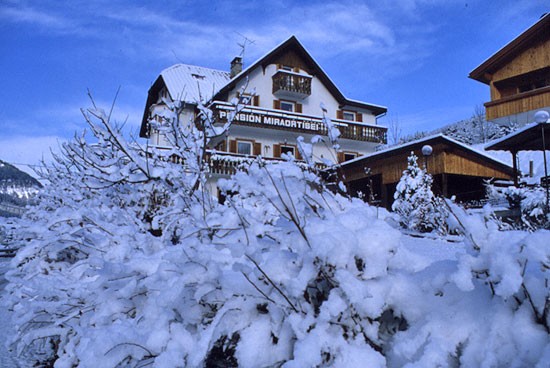 Apartments Miraortisei - anche appartamenti stagionali
Str. Mureda, 120
I-39046 Ortisei - Val Gardena (BZ)

Tel. (+39) 339 745 44 03
Fax (+39) 0471 796384

Website:
www.miraortisei.it