Apartments Suliva in Santa Cristina Val Gardena

Information
Family Baumgartner Comploi welcomes you in the heart of the legendary scenic Alpine wonderland of the Dolomites. Our house, surrounded by a spacious garden, is the ideal place to spend the nicest days of the year. A lot of sun and rest in our excellent house guarantee unforgettable holidays.
Visit the website [www.suliva.it]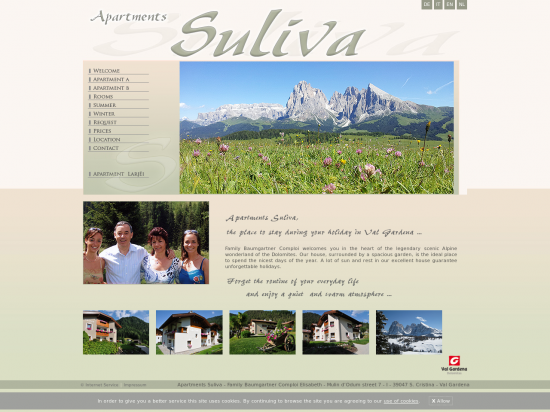 Services offered
Request availability
Book now!
Remind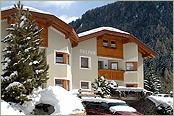 Apartments Suliva
Str. Mulin d Odum 7 I
I-39047 Santa Cristina Val Gardena (BZ)

Tel. (+39) 0471 793209
Fax (+39) 0471 793209

Website:
www.suliva.it