Gardena Chalets in Ortisei - Val Gardena

Information
The new GARDENA CHALETS apartments boast an exclusive location in the centre of Ortisei and provide a beautiful view. With spacious ambiences and elegant furnishings, they offer a modern interpretation of the Alpine style, skillfully combining both traditional and modern elements. Built according to the highest housing quality standards based on an architectural design respectful of the natural environment, to enhance harmony and wellness, they are perfect for all those who want to spend vacations with an eye on privacy and maximum comfort. Sunny, comfortable, elegant, cosy and relaxing: these five adjectives best define our new apartments – a real gem in the valley of the Pale Mountains, to feel at home in the Dolomites!
Visit the website [www.gardenachalets.it]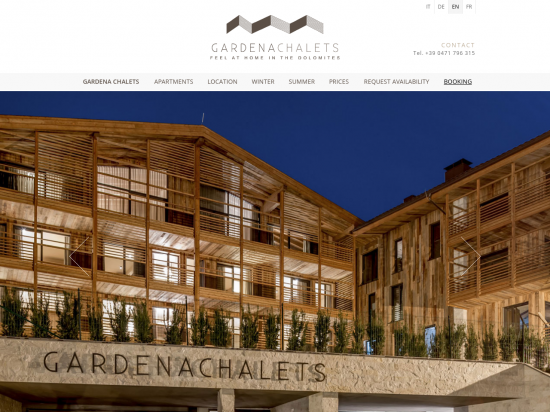 Services offered
Request availability
Book now!
Remind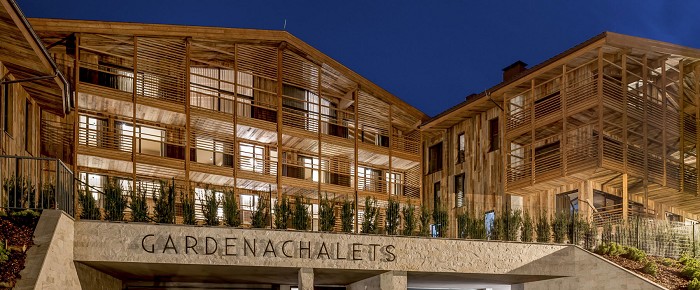 Gardena Chalets
Str. Vidalong
I-39046 Ortisei - Val Gardena (BZ)

Tel. (+39) 0471 796315
Fax (+39) 0471 796513

Website:
www.gardenachalets.it