Hotel Albion - Mountain Spa Resort Dolomites in Ortisei Valgardena

Information
In the middle of the dolomites, the most famous and beautiful mountains in the world, you will find hotel albion situated in the midst of green fields at the foot of Alpe di Suisi. It is the ideal place for a relaxing holiday. The picturesque towns of St Ulrich and Castelrotto offer strolling and shopping for all. Not only beauty and spa, but culture and music are very important to us, we love to inspire our guests with the local culture. We offer romantic deluxe rooms and suites, and spacious apartments. Even the breakfast buffet and dinner show what you should always expect from us: an exclusive variety of quality fresh local produce.
Visit the website [www.albionhotel.net]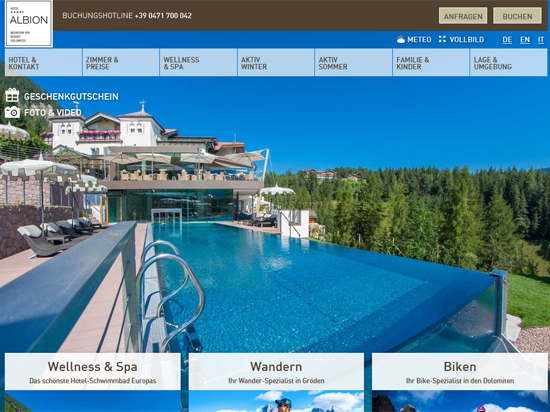 Services offered
Request availability
Book now!
Remind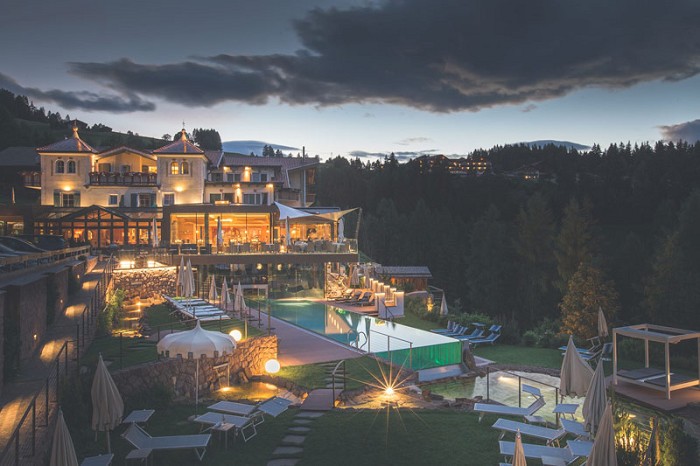 Hotel Albion - Mountain Spa Resort Dolomites
Str. Pinei. 38
I-39046 Ortisei Valgardena (BZ)

Tel. (+39) 0471 700042
Fax (+39) 0471 700123

Website:
www.albionhotel.net