Hotel Pension Jagdhof in Selva - Valgardena

Information
The Hotel Jagdhof is located very centrally and nestling among a fascinating alpine landscape. The style of the house has been adapted to the character of the Gardena Valley and gives a feeling of a homely and pleasant ambience.
In summer: to relax at our large meadow with deck-chairs and catch the last rays of sunshine after a beautiful excursion in the Dolomites. In winter: to end a pleasant ski day in front of a warm fire in the grate.
Visit the website [www.jagdhof.bz]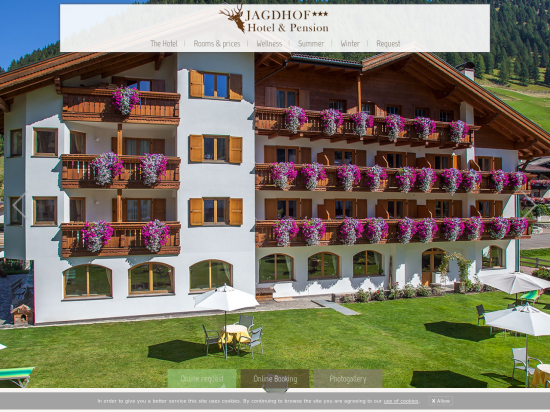 Services offered
Request availability
Book now!
Remind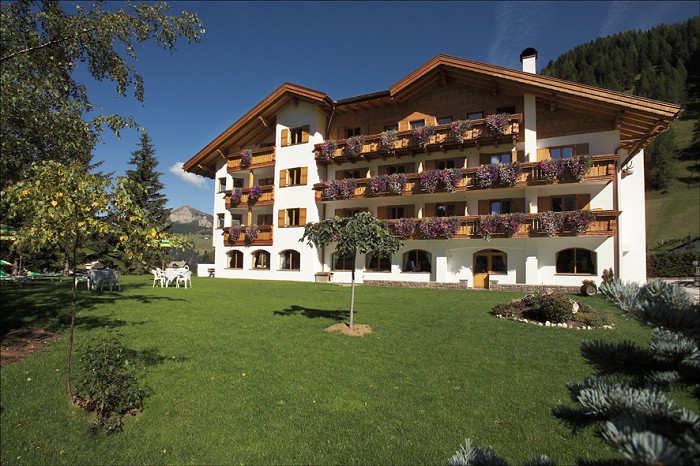 Hotel Pension Jagdhof
Str. Plan 60
I-39048 Selva - Valgardena (BZ)

Tel. (+39) 0471 795337
Fax (+39) 0471 795337

Website:
www.jagdhof.bz