Hotel Portillo Dolomites 1966 in Selva Valgardena

Information
Welcome at our Hotel Portillo Dolomites 1966' in the Gardena Valley! Our elegant **** superior Hotel is a family run accommodation establishment managed by Carlo Senoner, winner of the World Ski Championships of Portillo, Chile in 1966. Our beautiful house offers everything to guarantee perfect winter or summer holidays in Italy, with an elegant ambience, spacious and comfortable rooms and suites, a marvellous wellness area as well as culinary highlights of the local and international cuisine!

Energy and mountain, evolution and transformation, dynamism and diligence, welcome and attention are terms that describe the Portillo Dolomites 1966'. Come and encounter the charme of the Dolomites, of the alpine lifestyle and take advantage of your holidays to get in touch with nature and with the outdoor activities. A holiday in the Hotel Portillo Dolomites 1966' means pleasure, relax and fashion.
Visit the website [www.portillo-dolomites.it]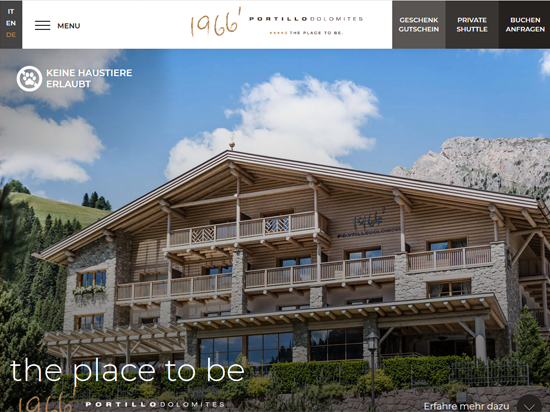 Services offered
Request availability
Book now!
Remind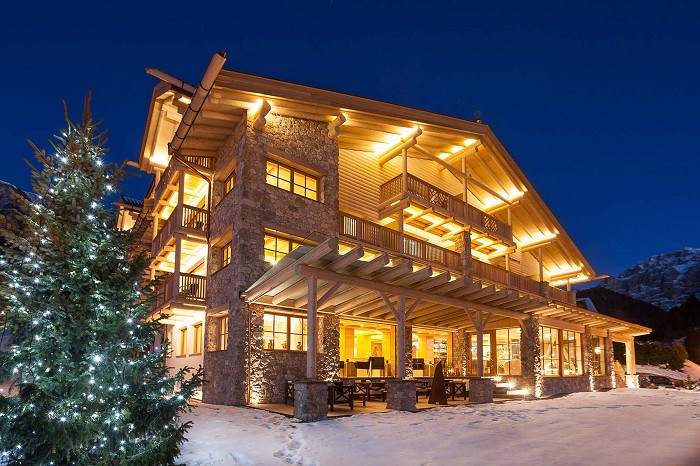 Hotel Portillo Dolomites 1966
Str. MŽisules 65
I-39048 Selva Valgardena (BZ)

Tel. (+39) 0471 795 205
Fax (+39) 0471 794360

Website:
www.portillo-dolomites.it