Pine Lodge Dolomites in Selva - Val Gardena

Information
Enjoy memorable holidays at the luxurious accommodation at the foot of the famous Sellaronda in Val Gardena

Welcome to this luxury chalet of impeccable style and alpine taste. Its high quality build and craftsmanship shine through in understated style. Dolomites Pine Lodge is a luxury 5-star chalet in Selva Gardena, custom built and furnished to accommodate the most descerning guests in perhaps the most prestigious location on the world famous Sellaronda, in the heart of the Dolomites. Pine Lodge is in an ideal position for the pistes in winter and exhilarating mountain hikes and an array of other sports activities in the summer.
The chalet is south facing, on the sunny side of Val Gardena with stunning views over the village and the Sella Massif beyond. Its two terraces and garden give you every opportunity for sitting out soaking up the sun rays at all times of day.
Visit the website [www.pinelodgedolomites.com]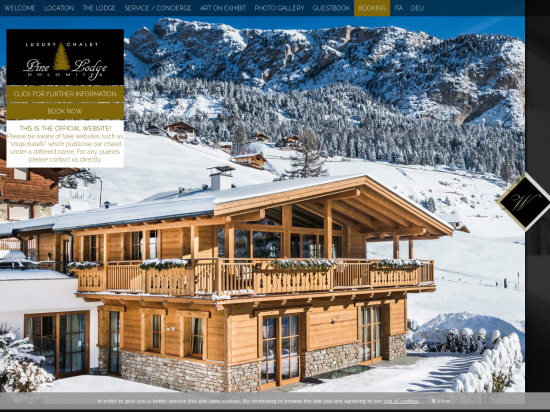 Services offered
Request availability
Remind
Book now!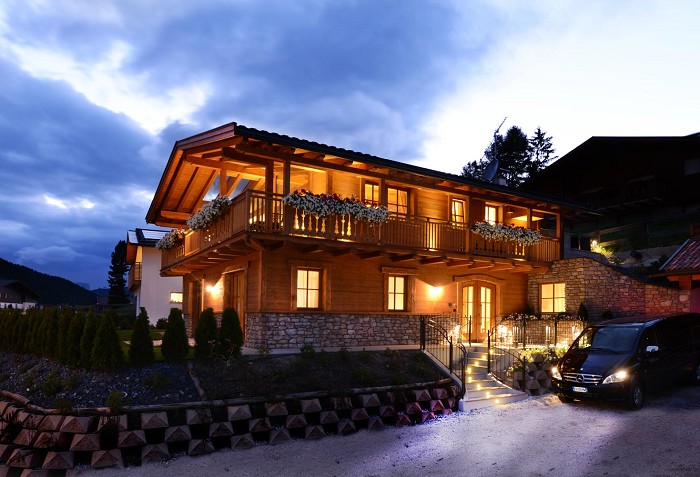 Pine Lodge Dolomites
Str. Col da Lech, 23
I-39048 Selva - Val Gardena (BZ)

Tel. (+39) 0471 794518
Fax (+39) 0471 794225

Website:
www.pinelodgedolomites.com