Alpenheim Charming & Spa Hotel in Ortisei - Val Gardena

Information
We …are holidays!
We offer you the hotel in Val Gardena/Gröden for your holidays in South Tyrol. Val Gardena/Gröden has always been a special place for special times. For magic days in the heart of the UNESCO world heritage, the Dolomites, for unforgettable hours above the roofs of Ortisei/St. Ulrich in Val Gardena/ Gröden. In the Hotel Alpenheim – Charming Hotel & SPA, at 1236 m above sea level, you will spend your holidays in a pleasant way. It is an ideal destination for spring, summer, autumn and winter time. You will see genuine tradition, warm hospitality, modern needs, Mediterranean Italy and South Tyrolean roots meet and combine to a unique whole.
Visit the website [www.alpenheim.it]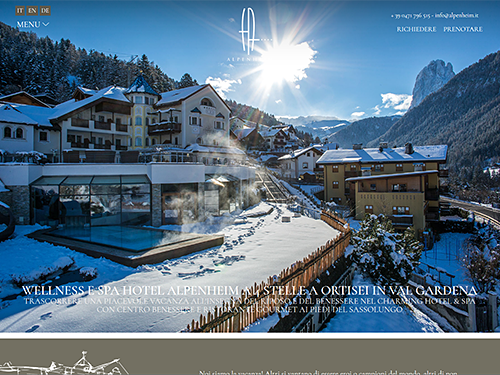 Services offered
Request availability
Book now!
Remind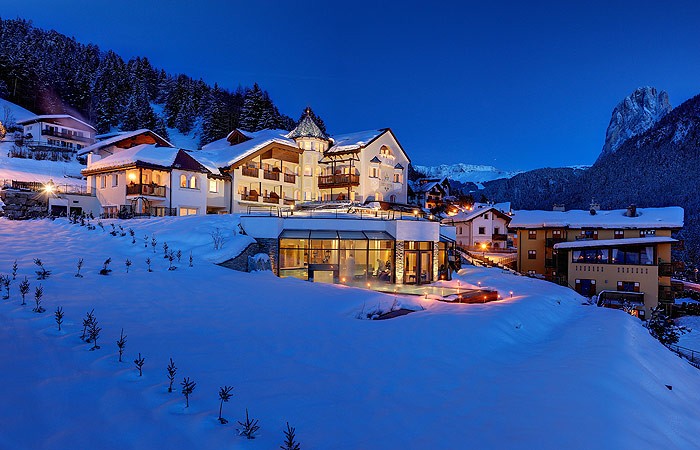 Alpenheim Charming & Spa Hotel
Str. Grohmann, 54
I-39046 Ortisei - Val Gardena (BZ)

Tel. (+39) 0471 796515
Fax (+39) 0471 796105

Website:
www.alpenheim.it