Ski slopes in Val Gardena - Skiing in the ski area Dolomiti Superski
The ski slopes in the ski area Val Gardena in the Dolomites are suitable for all requirements.
The wide range includes very demanding slopes for experienced skiers, comfortable descents and easy practice slopes for beginners. The 175 km of slopes in the ski area Val Gardena offer several levels of difficulty for every taste. Enjoy skiing in the Dolomites, the UNESCO World Heritage Site - an unforgettable experience. Well groomed ski runs and more than 80
lift facilities
guarantee pure skiing pleasure.
A special highlight is the 3 km long Worldcup-slope "Saslong". It is the annual venue of the
FIS men skiing races
and one of the most demanding slopes in Val Gardena. The longest run of the Dolomites can also be found in Val Gardena. Experience 10,5 km well groomed slopes from the mountain station "Seceda" to the village Ortisei. An extraordinary skiing pleasure.
The ski area Val Gardena with its connection to the ski region Dolomiti Superski belongs to the largest ski carousel of the Alps. The three villages
Ortisei
,
S. Cristina
and
Selva
are the ideal skiing destination for your winter holiday in the Dolomites.
Seasonal periods winter 2023/24
The opening of the lifts in Val Gardena and Sellaronda (cold weather permitting) is scheduled for 25.11.2023..

The lifts in Val Gardena and the Sellaronda will remain open until 11.04.2024.
In some valleys of the Dolomiti Superski some lifts will presumably be open longer.


Offers:

Super Première: 25.11.2023 until 23.12.2023
Dolomiti Springdays: from 16.03.2024 until end of season

There will be two different Springdays offerings.
Springdays – L (longstay) from 16.03.2024 - 01.04.2024
Springdays – S (shortstay) from 02.04.2024 - 07.04.2024
Ortisei - Palmer - Furdenan
| Nr. | Difficulty | Track | State | Season |
| --- | --- | --- | --- | --- |
| | Easy | Connection Furdenan - cable car Ortisei | Closed | 12/03/21 - 04/09/22 |
| | Easy | Furdenan - Palmer | Closed | 12/03/21 - 04/09/22 |
| | Easy | Furdenan 1 | Closed | 12/03/21 - 04/09/22 |
| | Easy | Furdenan 2 | Closed | 12/03/21 - 04/09/22 |
| | Easy | Palmer | Closed | 12/03/21 - 04/09/22 |
| | Easy | Palmer - Furdenan | Closed | 12/03/21 - 04/09/22 |
| | Medium | Pilat | Closed | 12/03/21 - 04/09/22 |
| | Hard | Pilat variant | Closed | 12/03/21 - 04/09/22 |
| 36 | Easy | Cable car Ortisei - Mezdí | Closed | 12/03/21 - 04/09/22 |
Ortisei - Resciesa - Seceda - Col Raiser - S. Cristina
| Nr. | Difficulty | Track | State | Season |
| --- | --- | --- | --- | --- |
| | Hard | Catores | Closed | 12/03/21 - 04/09/22 |
| | Medium | Catores - Fermeda | Closed | 12/03/21 - 04/09/22 |
| | Easy | Col Raiser - Plan Da Tieja | Closed | 12/03/21 - 04/09/22 |
| | Medium | Colraiser | Closed | 12/03/21 - 04/09/22 |
| | Easy | Colraiser - Fermeda | Closed | 12/03/21 - 04/09/22 |
| | Easy | Curona | Closed | 12/03/21 - 04/09/22 |
| | Easy | Fermeda - S.Cristina | Closed | 12/03/21 - 04/09/22 |
| | Medium | Fermeda 1 | Closed | 12/03/21 - |
| | Medium | Fermeda 2 | Closed | 12/03/21 - 04/09/22 |
| | Hard | Gran Pela | Closed | 12/03/21 - 04/09/22 |
| | Medium | La Longia | Closed | 12/03/21 - 04/09/22 |
| | Medium | La Longia - Furnes / Ortisei | Open | 12/03/21 - 04/09/22 |
| | Medium | Mount Fermeda - Seceda topstation | Closed | 12/03/21 - 04/09/22 |
| | Medium | Pitla Pela | Closed | 12/03/21 - 04/09/22 |
| | Medium | Pitla Pela Variant | Closed | 12/03/21 - 04/09/22 |
| | Easy | Plan Da Tieja | Closed | 12/03/21 - 04/09/22 |
| | Medium | Resciesa - Furnes | Closed | 12/03/21 - 04/09/22 |
| | Medium | Seceda - Fermeda | Closed | 12/03/21 - 04/09/22 |
S. Cristina - Monte-Pana - Col Raiser
| Nr. | Difficulty | Track | State | Season |
| --- | --- | --- | --- | --- |
| | Medium | | Closed | 12/05/18 - 04/06/19 |
| | Hard | Alpha | Closed | 12/03/21 - 04/09/22 |
| | Medium | Bravo | Closed | 12/03/21 - 04/09/22 |
| | Medium | Bravo | Closed | 12/03/21 - 04/09/22 |
| | Easy | Cendevaves 1 | Closed | 12/03/21 - 04/09/22 |
| | Easy | Cendevaves 2 | Closed | 12/03/21 - 04/09/22 |
| | Easy | Charly | Closed | 12/03/21 - 04/09/22 |
| | Hard | Connection Alpha - Bravo | Closed | 12/03/21 - 04/09/22 |
| | Easy | Parallel 1 | Closed | 12/03/21 - 04/09/22 |
| | Easy | Parallel 2 | Closed | 12/03/21 - 04/09/22 |
| | Easy | Puntea 1 | Closed | 12/03/21 - 04/09/22 |
| | Easy | Puntea 2 | Closed | 12/03/21 - 04/09/22 |
| | Easy | Tschucky | Closed | 12/03/21 - 04/09/22 |
Selva - Dantercepies
| Nr. | Difficulty | Track | State | Season |
| --- | --- | --- | --- | --- |
| | Easy | Connection Val - Risaccia | Closed | 12/03/21 - 04/09/22 |
| | Easy | Biancaneve | Closed | 12/03/21 - 04/09/22 |
| | Easy | Cadepunt | Closed | 12/03/21 - 04/09/22 |
| | Medium | Campo Freina | Closed | 12/03/21 - 04/09/22 |
| | Hard | Cir | Closed | 12/03/21 - 04/09/22 |
| | Medium | Costabella | Closed | 12/03/21 - 04/09/22 |
| | Medium | Dantercepies | Closed | 12/03/21 - 04/09/22 |
| | Medium | Dantercepies | Closed | 12/03/21 - 04/09/22 |
| | Easy | Dantercepies - Risaccia | Closed | 12/03/21 - 04/09/22 |
| | Easy | Dantercepies - Selva | Closed | 12/03/21 - 04/09/22 |
| | Medium | Dantercepies-connection | Closed | 12/03/21 - 04/09/22 |
| | Medium | Dantercepies-connection | Closed | 12/03/21 - 04/09/22 |
| | Easy | Forest Pist | Closed | 12/03/21 - 04/09/22 |
| | Medium | Frainella | Closed | 12/03/21 - 04/09/22 |
| | Medium | Frara - Val Setus | Closed | 12/03/21 - 04/09/22 |
| | Medium | Frea | Closed | 12/03/21 - 04/09/22 |
| | Hard | La Ria | Closed | 12/03/21 - 04/09/22 |
| | Easy | Larciunei | Closed | 12/03/21 - 04/09/22 |
| | Easy | Mickey Mouse | Closed | 12/03/21 - 04/09/22 |
| | Easy | Nives | Closed | 12/03/21 - 04/09/22 |
| | Medium | Panorama | Closed | 12/03/21 - 04/09/22 |
| | Easy | Risaccia | Closed | 12/03/21 - 04/09/22 |
| | Easy | Risaccia | Closed | 12/03/21 - 04/09/22 |
| | Easy | Val | Closed | 12/03/21 - 04/09/22 |
| | Medium | Val Setus | Closed | 12/03/21 - 04/09/22 |
| | Medium | Val Setus | Closed | 12/03/21 - 04/09/22 |
| | Medium | Val Setus - Cir | Closed | 12/03/21 - 04/09/22 |
| | Medium | Val Setus - Plans | Closed | 12/03/21 - 04/09/22 |
| | Hard | Vallelunga | Closed | 12/03/21 - 04/09/22 |
| | Hard | Wall | Closed | 12/03/21 - 04/09/22 |
S. Cristina - Ciampinoi - Selva
| Nr. | Difficulty | Track | State | Season |
| --- | --- | --- | --- | --- |
| | Hard | Ciampinoi 3 | Closed | 12/03/21 - 04/09/22 |
| | Medium | Ciampinoi 4 | Closed | 12/03/21 - 04/09/22 |
| | Medium | Ciampinoi 5 | Closed | 12/03/21 - 04/09/22 |
| | Medium | Ciampinoi 6 | Closed | 12/03/21 - 04/09/22 |
| | Medium | Ciampinoi 6 - variant | Closed | 12/03/21 - 04/09/22 |
| | Medium | Connection Saslong - Slope B | Closed | 12/03/21 - 04/09/22 |
| | Medium | Piza Pranseies - Ciampinoi | Closed | 12/03/21 - 04/09/22 |
| | Hard | Saslong | Closed | 12/03/21 - 04/09/22 |
| | Medium | Saslong B | Closed | 12/03/21 - 04/09/22 |
| | Medium | Sochers | Closed | 12/03/21 - 04/09/22 |
| | Medium | Sochers 2 | Closed | 12/03/21 - 04/09/22 |
| | Medium | Terza Punta | Closed | 12/03/21 - 04/09/22 |
Selva - Plan de Gralba
| Nr. | Difficulty | Track | State | Season |
| --- | --- | --- | --- | --- |
| | Medium | Bones Braker / Funtanes | Closed | 12/03/21 - 04/09/22 |
| | Medium | Ciampinoi - Piza Pranseies | Closed | 12/03/21 - 04/09/22 |
| | Medium | Comici - Tramans | Closed | 12/03/21 - 04/09/22 |
| | Medium | Comici II | Closed | 12/03/21 - 04/09/22 |
| | Medium | Falk | Closed | 12/03/21 - 04/09/22 |
| | Easy | Fungeia - Campo Freina | Closed | 12/03/21 - 04/09/22 |
| | Easy | Gran Paradiso | Closed | 12/03/21 - 04/09/22 |
| | Easy | Gran Paradiso - Piz Seteur | Closed | 12/03/21 - 04/09/22 |
| | Hard | Paprika | Closed | 12/03/21 - 04/09/22 |
| | Medium | Piz Sella 5 | Closed | 12/03/21 - 04/09/22 |
| | Hard | Piz Sella 5 | Closed | 12/03/21 - 04/09/22 |
| | Easy | Piz Seteur - Città dei Sassi | Closed | 12/03/21 - 04/09/22 |
| | Medium | Piz Seteur - Comici | Closed | 12/03/21 - 04/09/22 |
| | Medium | Plan de Gralba | Closed | 12/03/21 - 04/09/22 |
| | Easy | Pudra | Closed | 12/03/21 - 04/09/22 |
| | Medium | Sassolungo | Closed | 12/03/21 - 04/09/22 |
| | Easy | Schiappen - Sella | Closed | 12/03/21 - 04/09/22 |
| | Easy | Sef | Closed | 12/03/21 - 04/09/22 |
| | Medium | Sef | Closed | 12/03/21 - 04/09/22 |
| | Easy | Sole/Piz Seteur | Closed | 12/03/21 - 04/09/22 |
| | Easy | Sotsaslong | Closed | 12/03/21 - 04/09/22 |
| | Medium | Tramans | Closed | 12/03/21 - 04/09/22 |
Selva - Passo Sella
| Nr. | Difficulty | Track | State | Season |
| --- | --- | --- | --- | --- |
| | Easy | Città dei Sassi | Closed | 12/03/21 - 04/09/22 |
| | Easy | Connection Gran Paradiso - Città dei Sassi | Closed | 12/03/21 - 04/09/22 |
| | Medium | Daniela | Closed | 12/03/21 - 04/09/22 |
| | Easy | Gabia | Closed | 12/03/21 - 04/09/22 |
| | Medium | Martinelli | Closed | 12/03/21 - 04/09/22 |
| | Medium | Passo Sella | Closed | 12/03/21 - 04/09/22 |
| | Easy | Sas Betit | Closed | 12/03/21 - 04/09/22 |
| | Medium | Sasso Levante | Closed | 12/03/21 - 04/09/22 |
| 12 | Medium | Rodella | Closed | 12/03/21 - 04/09/22 |
| 13 | Medium | Cinque Dita | Closed | 12/03/21 - 04/09/22 |
| 13 | Medium | Collegamento Seceda - Alpe di Siusi variant | Open | 12/03/21 - 04/09/22 |
| 13 | Medium | Connection Ciampinoi - Costabella | Closed | 12/03/21 - 04/09/22 |
| 13 | Medium | Connection Freina - Costabella | Closed | 12/03/21 - 04/09/22 |
| 13 | Medium | Connection Saslong - Sochers | Closed | 12/03/21 - 04/09/22 |
| 13 | Medium | Connection Seceda - Alpe di Siusi | Closed | 12/03/21 - 04/09/22 |
| 13 | Medium | Paprika - Comici1 | Closed | 12/03/21 - 04/09/22 |
| 13 | Medium | Piz Seteur - Gran Paradiso | Closed | 12/03/21 - 04/09/22 |
| 14 | Medium | Salei | Closed | 12/03/21 - 04/09/22 |
| 15 | Medium | Grohmann | Closed | 12/03/21 - 04/09/22 |
Alpe di Siusi
| Nr. | Difficulty | Track | State | Season |
| --- | --- | --- | --- | --- |
| | Medium | | Closed | 12/05/17 - 04/07/18 |
| | Easy | Connection Paradiso - Bamby | Closed | 12/03/21 - 04/09/22 |
| | Medium | Mezdí - Leo Demetz | Closed | 12/03/21 - 04/09/22 |
| | Medium | Speedtrap | Closed | 12/03/21 - 04/09/22 |
| 1 | Medium | Spitzbühl 1 | Closed | 12/03/21 - 04/09/22 |
| 2 | Medium | Spitzbühl 2 | Closed | 12/03/21 - 04/09/22 |
| 3 | Medium | Spitzbühl - Laurin | Open | 12/03/21 - 04/09/22 |
| 4 | Medium | Spitzbühl 3 | Closed | 12/03/21 - 04/09/22 |
| 5 | Medium | Laurin Valley - Spitzbühl | Closed | 12/03/21 - 04/09/22 |
| 6 | Medium | Laurin Mountain - Spitzbühl | Closed | 12/03/21 - 04/09/22 |
| 7 | Easy | Laurin | Closed | 12/03/21 - 04/09/22 |
| 8 | Medium | Laurin 2 | Closed | 12/03/21 - 04/09/22 |
| 9 | Easy | Laurin - Panorama | Closed | 12/03/21 - 04/09/22 |
| 10 | Easy | Laurin - Paradiso | Closed | 12/03/21 - 04/09/22 |
| 13 | Medium | Panorama 13 | Closed | 12/03/21 - 04/09/22 |
| 14 | Easy | Panorama 14 | Closed | 12/03/21 - 04/09/22 |
| 15 | Medium | Panorama - Laurin | Closed | 12/03/21 - 04/09/22 |
| 16 | Medium | Panorama - Paradiso | Closed | 12/03/21 - 04/09/22 |
| 17 | Medium | Paradiso | Closed | 12/03/21 - 04/09/22 |
| 19 | Medium | Punta d'Oro 1 | Closed | 12/03/21 - 04/09/22 |
| 20 | Medium | Punta d'Oro 2 | Closed | 12/03/21 - 04/09/22 |
| 26 | Medium | Punta d`Oro - Floralpina | Closed | 12/03/21 - 04/09/22 |
| 27 | Easy | Floralpina 27 | Closed | 12/03/21 - 04/09/22 |
| 28 | Medium | Floralpina 28 | Closed | 12/03/21 - 04/09/22 |
| 29 | Medium | Floralpina - Florian | Closed | 12/03/21 - 04/09/22 |
| 30 | Medium | Florian 1 | Closed | 12/03/21 - 04/09/22 |
| 31 | Medium | Floralpina - Punta d`Oro | Closed | 12/03/21 - 04/09/22 |
| 33 | Medium | Florian 2 | Closed | 12/03/21 - 04/09/22 |
| 34 | Medium | Florian - Zallinger - Floralpina | Closed | 12/03/21 - 04/09/22 |
| 36 | Easy | Cable car Ortisei - Mezdí | Closed | 12/03/21 - 04/09/22 |
| 38 | Easy | Ludy | Closed | 12/03/21 - 04/09/22 |
| 40 | Medium | Mezdí | Closed | 12/03/21 - 04/09/22 |
| 43 | Medium | Mezdí - Sanon 1 | Closed | 12/03/21 - 04/09/22 |
| 43b | Medium | Mezdí - Sanon 2 | Closed | 12/03/21 - 04/09/22 |
| 44 | Medium | Leo Demetz - Mezdí | Closed | 12/03/21 - 04/09/22 |
| 45 | Medium | Leo Demetz - Sanon | Closed | 12/03/21 - 04/09/22 |
| 46 | Medium | Monte Piz - Icaro - Leo Demetz | Closed | 12/03/21 - 04/09/22 |
| 47 | Medium | Leo Demetz | Closed | 12/03/21 - 04/09/22 |
| 48 | Easy | Al Sole | Closed | 12/03/21 - 04/09/22 |
| 48 | Easy | Al Sole - Mezdí | Closed | 12/03/21 - 04/09/22 |
| 49 | Medium | Leo Demetz - Monte Piz | Closed | 12/03/21 - 04/09/22 |
| 50 | Easy | Sanon 2 | Closed | 12/03/21 - 04/09/22 |
| 51 | Medium | Sanon 1 | Closed | 12/03/21 - 04/09/22 |
| 55 | Easy | Monte Piz | Closed | 12/03/21 - 04/09/22 |
| 57 | Medium | Steger | Closed | 12/03/21 - 04/09/22 |
| 58 | Medium | Steger - Panorama | Closed | 12/03/21 - 04/09/22 |
| 59 | Medium | Bamby - Steger Dellai | Closed | 12/03/21 - 04/09/22 |
| 60 | Easy | Bamby | Closed | 12/03/21 - 04/09/22 |
| 65 | Medium | Bamby - Panorama | Closed | 12/03/21 - 04/09/22 |
| 69 | Easy | Euro 69 | Closed | 12/03/21 - 04/09/22 |
| 70 | Medium | Euro 70 | Closed | 12/03/21 - 04/09/22 |
| 73 | Easy | Eurotel 1 | Closed | 12/03/21 - 04/09/22 |
| 74 | Easy | 74 - Skischool - Eurotel 1 - Panorama | Open | 12/03/21 - 04/09/22 |
| 75 | Medium | Euro - Laurin - Spitzbühl | Closed | 12/03/21 - 04/09/22 |
| 75 | Medium | Euro - Laurin - Spitzbühl | Closed | 12/03/21 - 04/09/22 |
| 76 | Medium | Alpin | Closed | 12/03/21 - 04/09/22 |
| 77 | Hard | Race | Closed | 12/03/21 - 04/09/22 |
| 78 | Hard | Freccia | Closed | 12/03/21 - 04/09/22 |
| 79 | Medium | Bullaccia - Strega | Closed | 12/03/21 - 04/09/22 |
| 80 | Easy | Strega 1 | Closed | 12/03/21 - 04/09/22 |
| 83 | Medium | Strega 2 | Closed | 12/03/21 - 04/09/22 |
Live lifts state >
Image gallery: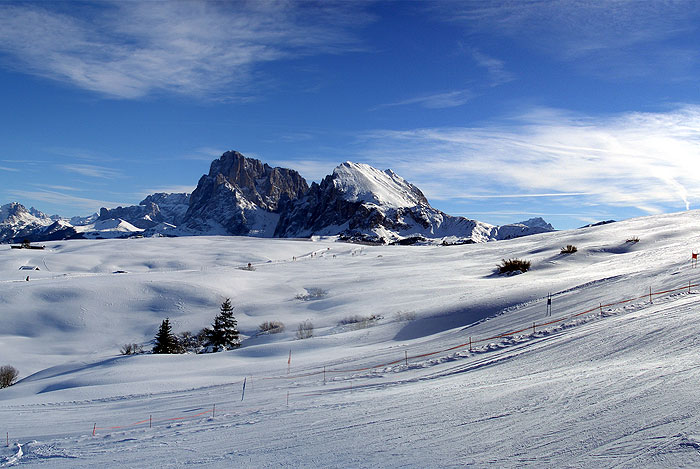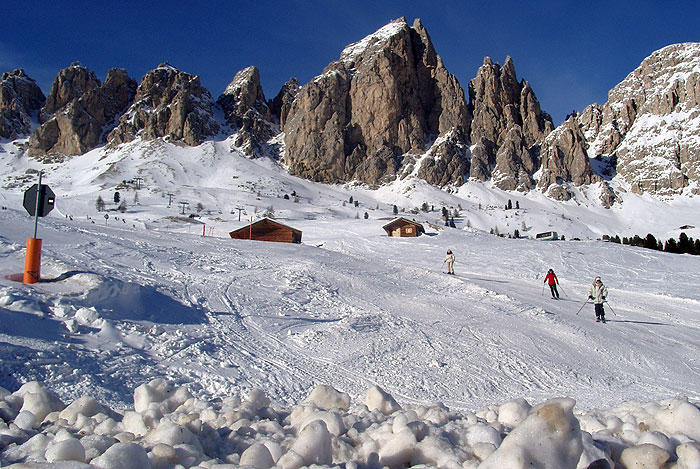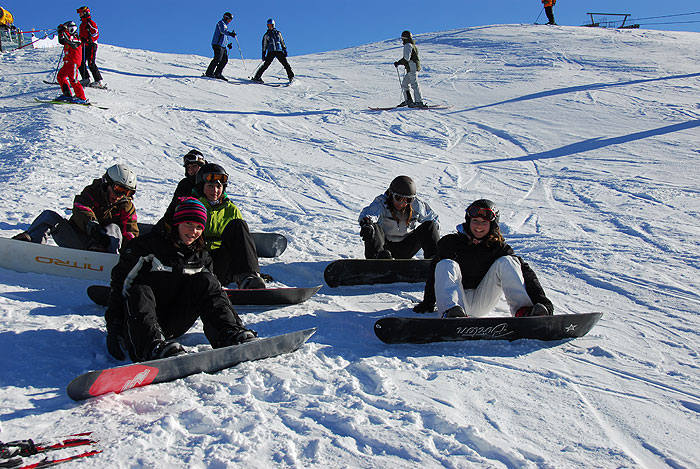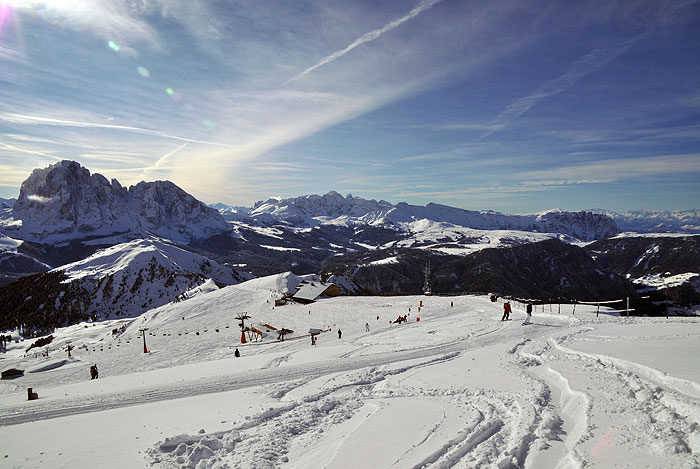 Events:
05/10/2023 - 20/03/2024
Icehockey championship HC Gherdëina Alpshockey
08/10/2023
Segra Sacun - S. Giacomo
21/10/2023 - 29/10/2023
Sparkasse ATP Challenger 80 Val Gardena Südtirol
show all >
Weather forecast:
Thursday

friday

saturday

6°

/

24°

6°

/

25°

7°

/

28°
Stay in Val Gardena:
Request availability
Accommodations on the ski slope in Val Gardena
Accommodations with near the lift facilities in Val Gardena
Accommodations with Ski rental in Val Gardena