Ladin tradition and culture in Val Gardena
The core of the Ladin tradition and culture in Val Gardena is the language.
The Ladin language of
Val Gardena
is closely related with the Ladin of the neighbour valleys Val Badia, Val di Fassa, Livinallongo, Ampezzo (province of Belluno) and has a great similarity with the Romanic language of the Grigioni canton in Switzerland.
Ladin is a Rhaeto-Romanic language. It is the oldest language of the alpine region as it dates back to times after the Romanisation of this area. The language has developed out of the "vulgar Latin" and parts of the regional language.
The migrations have been a major threat for the language which could only survive in a few side valleys and had not been officially recognized for a long time. Today Ladin is besides Italian and German the third official national language in South Tyrol.
The Ladin customs in Val Gardena are a living tradition, because the people stick to their culture and maintain the Ladin language in the school lessons as a compulsory subject. Ladin news in TV, a Ladin radio station and several publications contribute furthermore to the maintenance of the language, tradition and culture in Val Gardena.
Tradition and culture
Wood Carving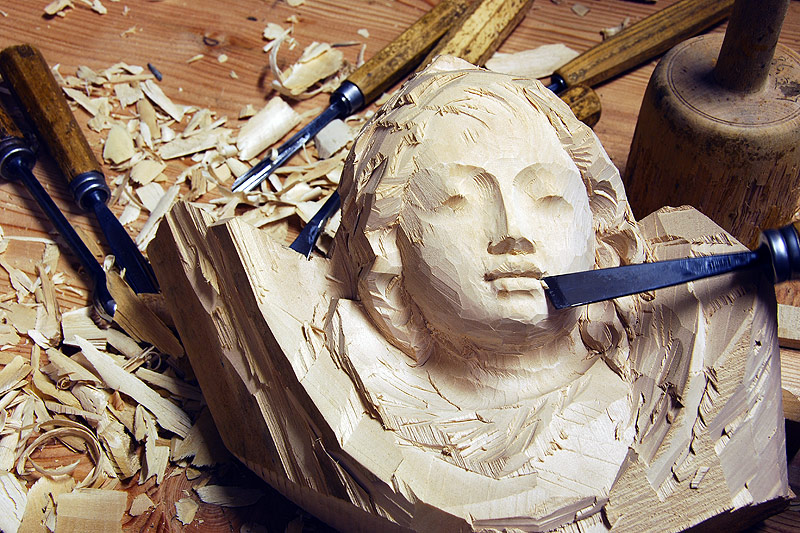 Val Gardena is famous worldwide for its
wood carvings
. The tradition of wood carving in Val Gardena dates back to the 17th century. Today, a variety of objects are still produced here, from traditional religious figures to modern works of art.
Language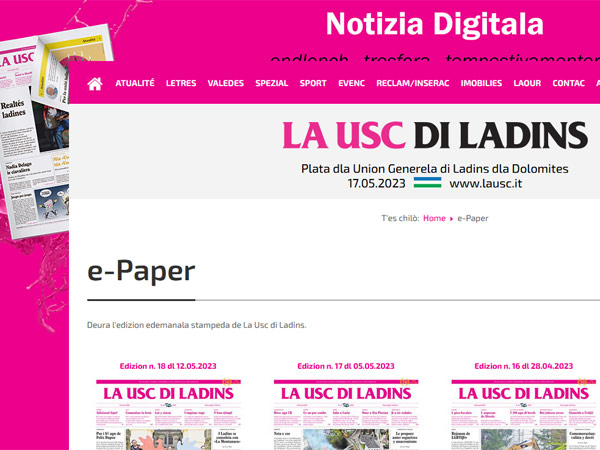 The majority of the inhabitants of Val Gardena speak also Ladin, a Romance language spoken only in some valleys of the Dolomites. They also speak German, Italian and English.
Sport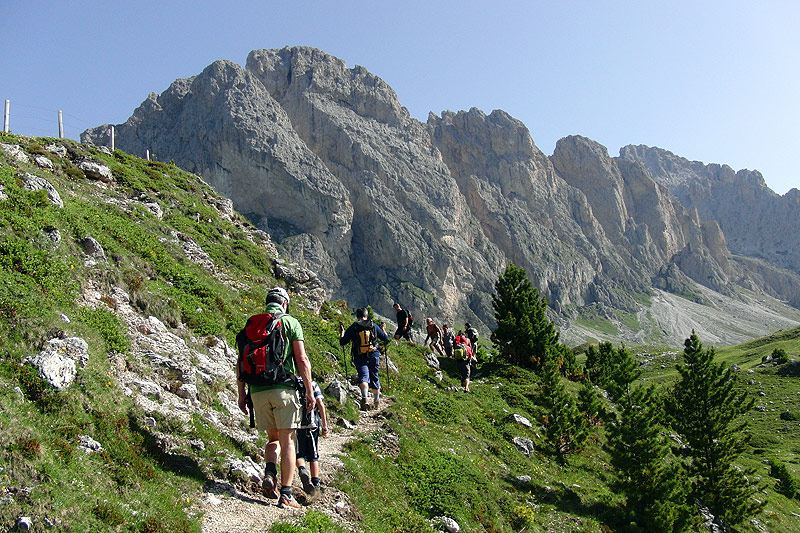 The region is known for its ski races. The famous Ski World Cup takes place every year in Val Gardena. In addition, the valley is also a popular place for hiking, climbing, and mountain biking.
Cuisine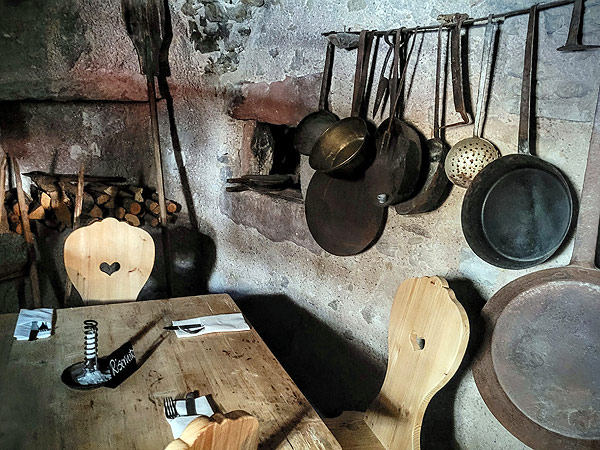 The local cuisine is a mix of Italian, Tyrolean, and Ladin influences. Typical dishes include dumplings, speck, polenta, and various game dishes.
Festivals and Events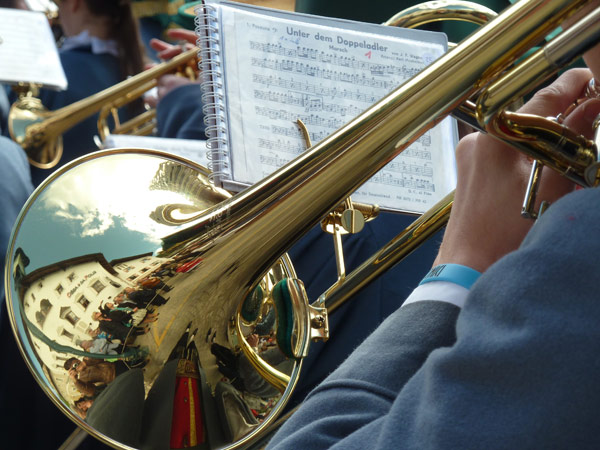 Numerous festivals and
events
take place in Val Gardena throughout the year, including religious festivals, folk festivals, and sporting events. Among these is also the traditional "Passo Gardena", a folk festival with traditional music and dances.
Nature Conservation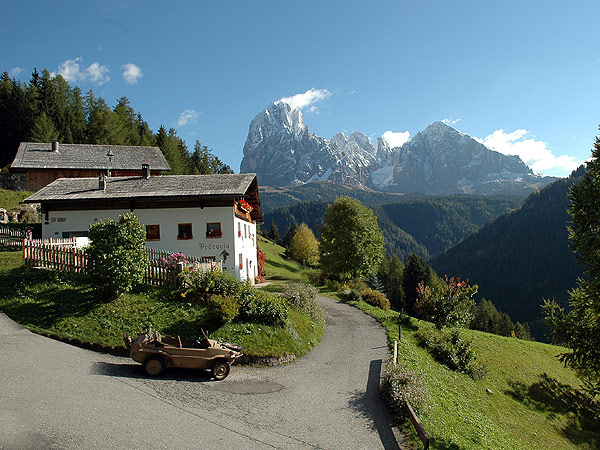 Val Gardena is located in the heart of the Dolomites, recognized as a UNESCO World Heritage site. There is a strong awareness for nature conservation in the region and many initiatives to preserve the natural beauty of the valley.
Image gallery: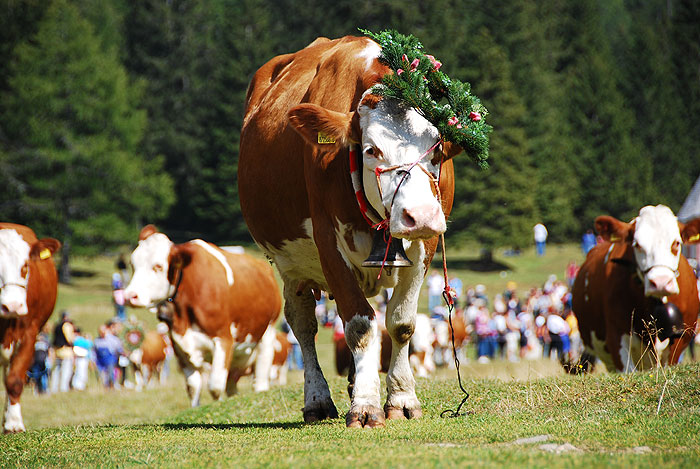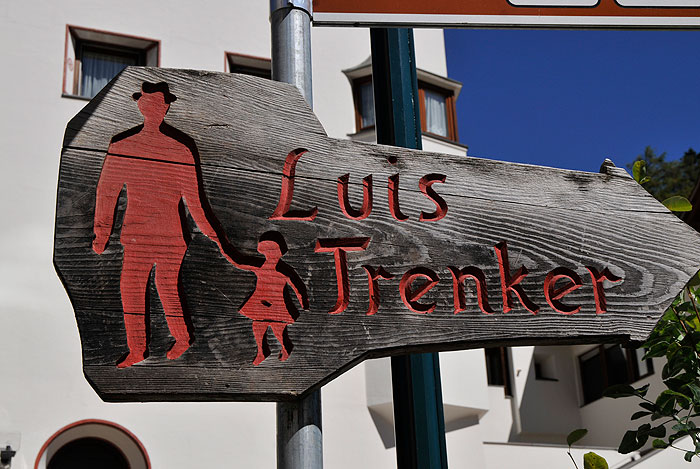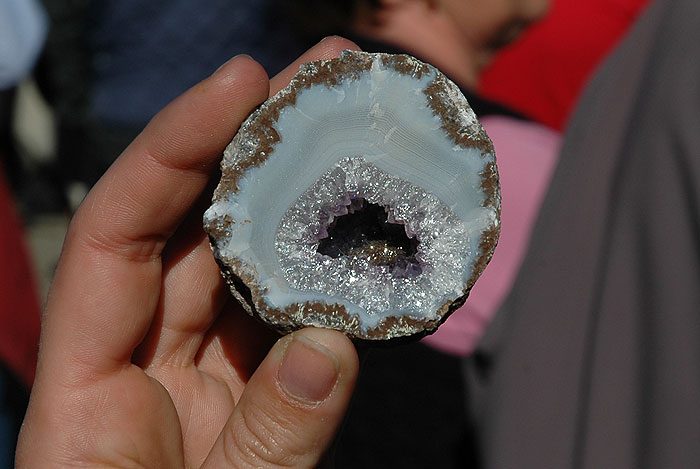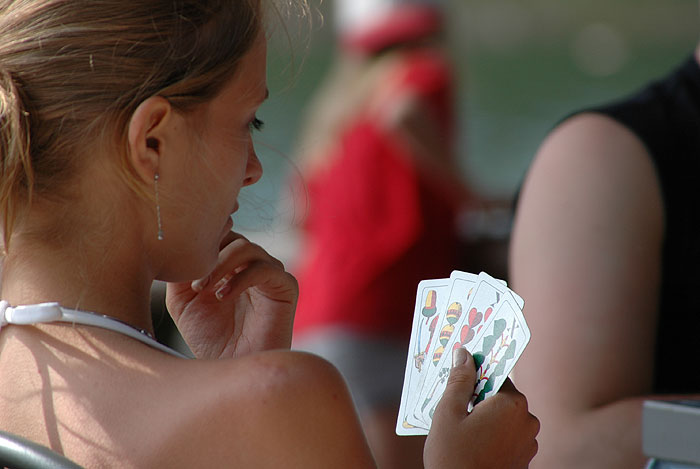 Events:
05/10/2023 - 20/03/2024
Icehockey championship HC Gherdëina Alpshockey
08/10/2023
Segra Sacun - S. Giacomo
21/10/2023 - 29/10/2023
Sparkasse ATP Challenger 80 Val Gardena Südtirol
show all >
Weather forecast:
tuesday

wednesday

Thursday

7°

/

25°

8°

/

25°

7°

/

25°
Stay in Val Gardena:
Request availability
Accommodations with Guided excursions in Val Gardena
Accommodations with Restaurant in Val Gardena
Accommodations in the Village center in Val Gardena