Geographical information about Val Gardena in the Dolomites
Val Gardena is a side Valley of the Valle d'Isarco which stretches from Ponte Gardena to the Sella mountain or the Dolomite passes "passo Sella" and "passo Gardena". The Ladin Val Gardena, a retreat area of the Ladin language, contains only the three communities
Ortisei
1236 m,
S. Cristina
1428 m and
Selva
1563 m with altogether 10.000 inhabitants. 90% of the population in Val Gardena speaks
Ladin
as mother tongue.
Val Gardena
UNESCO World Natural Site
Val Gardena is surrounded by the Dolomites which were declared a UNESCO World Natural Site in the year 2009. The Sella group, Puez group, Odle group and tSassolungo group with its main summit Sassolungo are part of the Val Gardena Dolomites. The "local mountain" (3181 m) is a majestic appearance and well known also beyond the borders. The alpine pastures and
slopes
of the holiday area reach up to 2518 m and are easily accessible with modern
lift facilities
. The most important economical factors in Val Gardena are handicraft and tourism. The Valley is famous above all through the
wood carving
products. Currently Val Gardena has 17.765 beds for guests in 1006 tourist accommodations, among them first-class
hotels
with up to 5 stars,
residences
, rooms,
apartments
and accommodation at farms. Ski tourism in winter and
hiking
tourism in summer are of particular importance in the Valley.
Ortisei in Val Gardena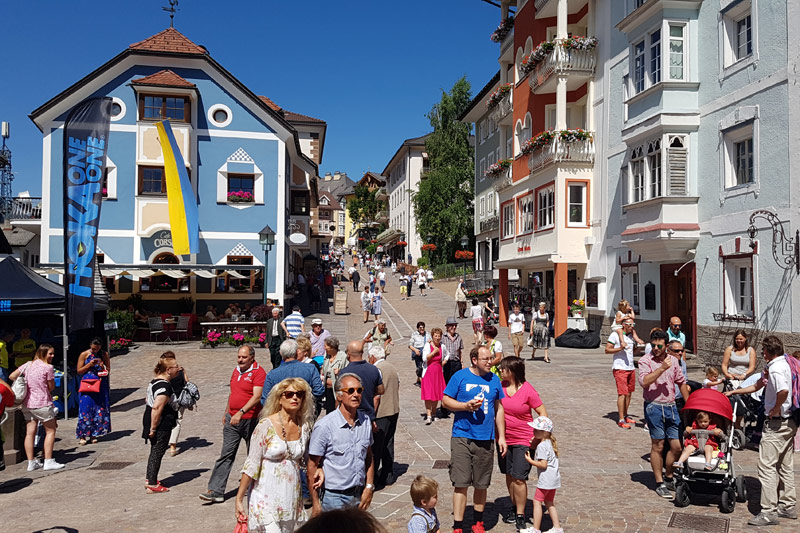 Altitude: 1.236 m
Area: 2.423 ha
Inhabitants: 5.500
Guest beds: approx. 6.000
Overnight: approx. 740.000 per year
Latitude: 46°34'30"72 N
Longitude: 11°40'6"60 E
Decimal degrees: 46,5752; 11,6685
S. Cristina in Val Gardena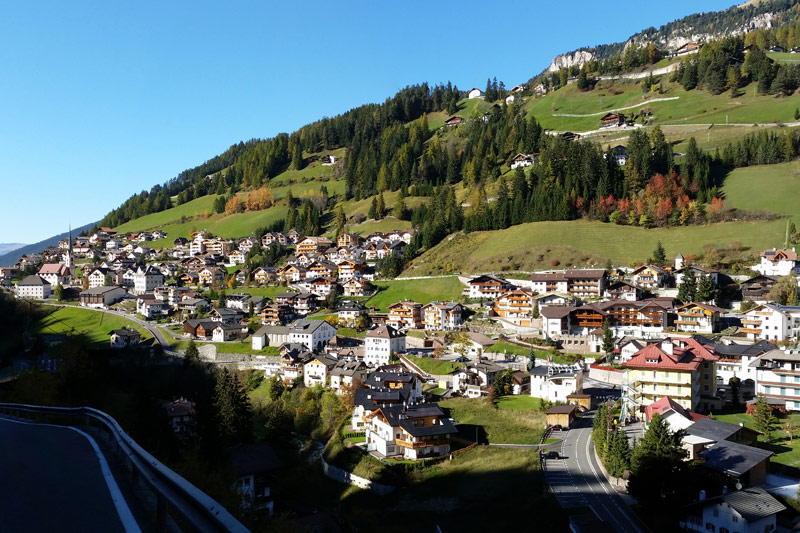 Altitude: 1.428 m
Area: 3.183 ha
Inhabitants: 2.000
Guest beds: approx. 2.900
Overnight: approx. 320.000 per year
Latitude: 46°34'20"16 N
Longitude: 11°43'41"04 E
Decimal degrees: 46,5582; 11,7202
Selva Val Gardena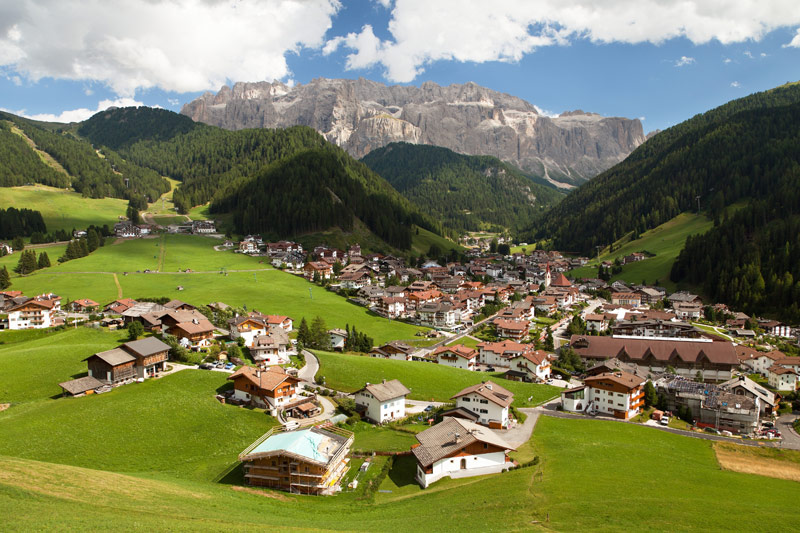 Altitude: 1.563 m
Area: 5.327 ha
Inhabitants: 2.600
Guest beds: approx. 8.000
Overnight: approx. 1.000.000 per year
Latitude: 46°33'20"16 N
Longitude: 11°46'41"04 E
Decimal degrees: 46,5556; 11,7614
Image gallery: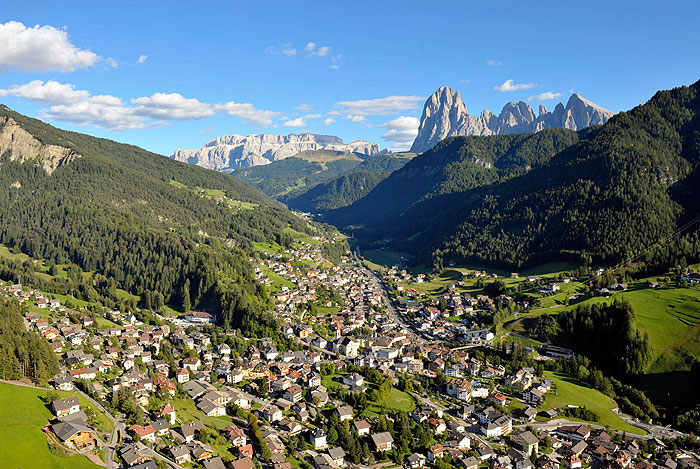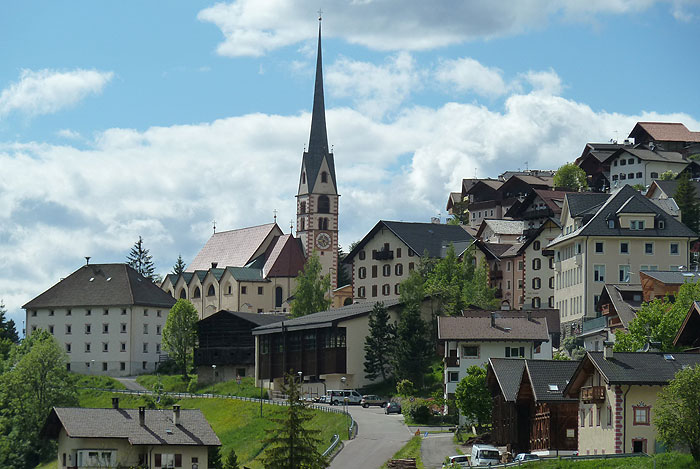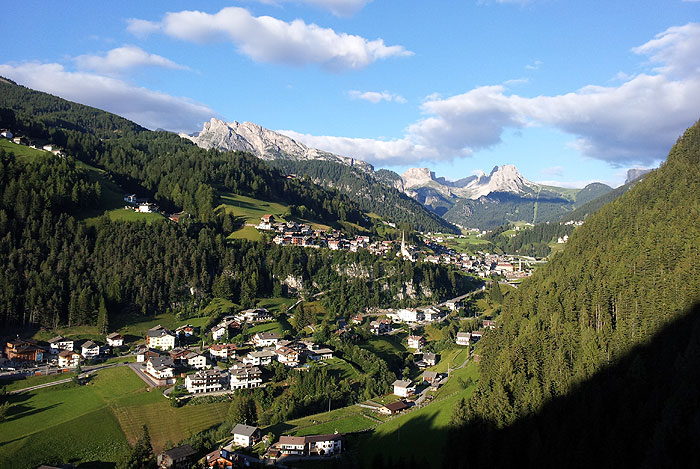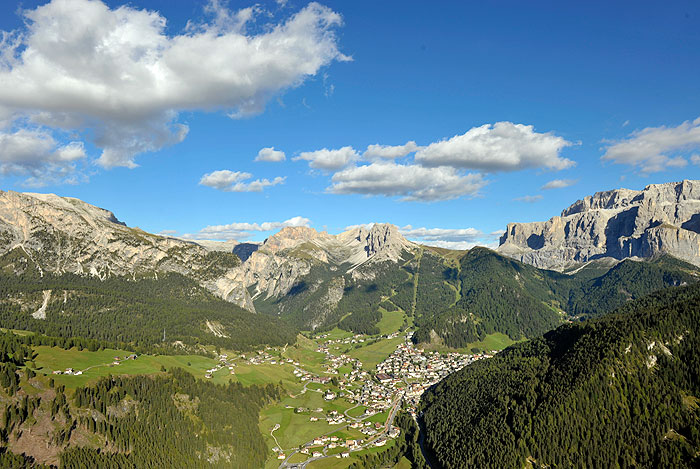 Events:
25/09/2023 - 15/10/2023
Culinarium Urtijëi - A culinary experience in autumn
05/10/2023 - 20/03/2024
Icehockey championship HC Gherdëina Alpshockey
08/10/2023
Segra Sacun - S. Giacomo
show all >
Weather forecast:
Thursday

friday

saturday

13°

/

22°

11°

/

17°

7°

/

23°
Stay in Val Gardena:
Request availability
Accommodations with Swimming pool in Val Gardena
Accommodations with Garden in Val Gardena