Cësa Rives - Residence in Selva - Val Gardena

Information
Need for a break from every day life? Join the new Cësa Rives holiday apartments in Selva Val Gardena, in the middle of the gorgeous Gardena Valley surrounded by the breath- taking Dolomites mountains. The comfortable Cësa Rives apartments are just awaiting you with their top comfort equipment and a wide variety of offers for your sports and free time: the best solution for an unforgettable holiday among friends.

We are glad to welcome you any time of the year!
Visit the website [www.cesa-rives.com]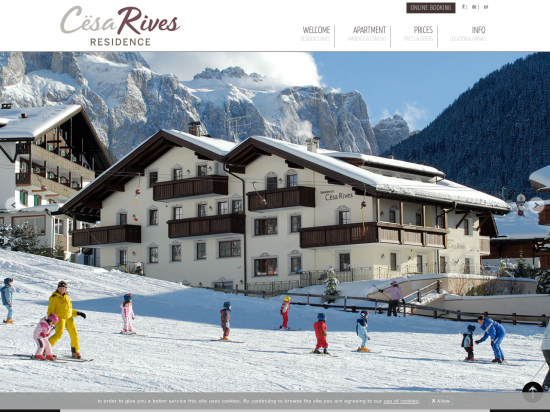 Services offered
Request availability
Book now!
Remind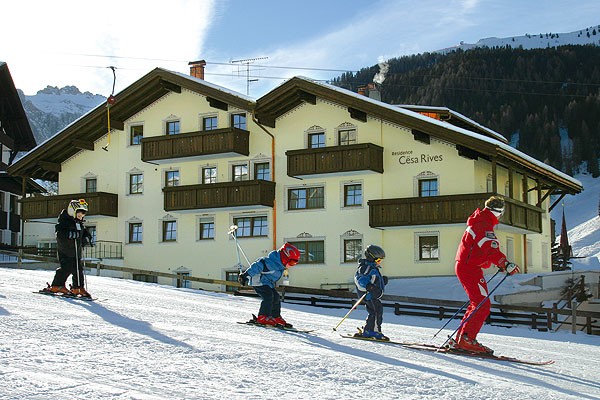 Cësa Rives - Residence
Str. Puez 20
I-39048 Selva - Val Gardena (BZ)

Tel. (+39) 0471 773218
Fax (+39) 0471 771533

Website:
www.cesa-rives.com