Rock the Dolomites
Event date: 15/03/2024 - 23/03/2024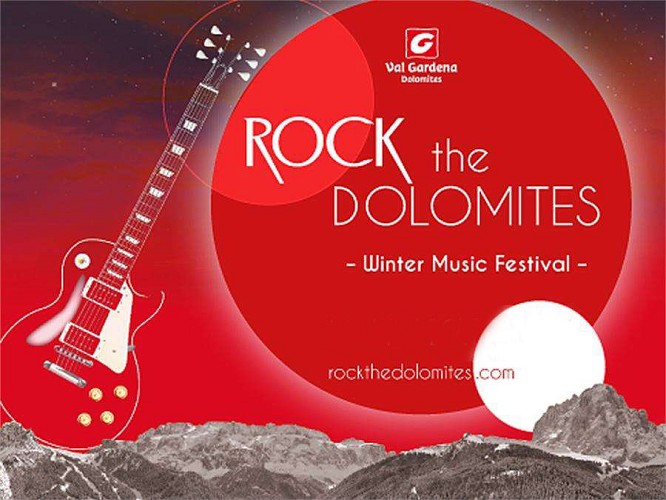 Guests normally discover Dolomites Val Gardena's romantic and beautiful side. However, locals aren't all sugar, spice and everything nice, as you'll discover during the yearly 'Rock the Dolomites' music festival which takes place in March.

Rock the Dolomites is a music festival many won't expect in peaceful Dolomites Val Gardena. Rock bands from the region will enthuse the audience with their tunes for a whole week. Instead of folk music and unique sounds you'll only hear virtuoso guitar riffs, drum solos and passionately sung rock lyrics. Guests and locals alike appreciate this change, as proven by the fact some holiday-goers have recently started planning their trips to Dolomites Val Gardena around the Rock the Dolomites dates.

The festival takes place in March when Dolomites Val Gardena is at its most beautiful: covered by snow in front of the huts and the après ski venues, ready to take on the sick tunes of the electric guitar as soon as it's plugged in. The music festival lasts a good week and features a diverse line-up ranging across different subgenres of rock. Ten bands will perform in different locations surrounded by nature and deliver great vibes.

It's a dream come true for those music fans who dig heavier tunes, as they can now can listen to their favourite band from the region set against the backdrop of snow-covered mountains. Some of the bands from the previous editions even managed to considerably increase their fanbase with their performance, and they have now reached great fame. Rock the Dolomites also kicks off the yearly spring ski competition, one of the highlights and at the same time final events of the skiing season in Dolomites Val Gardena.
< Back