FIS Ski World Cup – men's Super G
Event date: 15/12/2023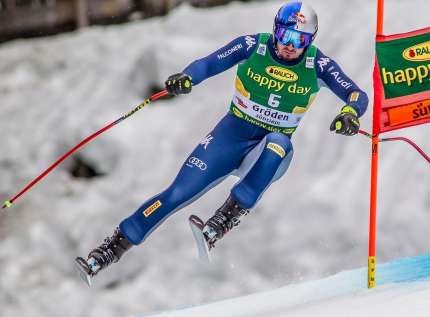 Val Gardena is a paradise for skiers regardless of their level: newbies and passionate amateur skiers spend their holidays in the valley. However, for a few days a year, the skiing slopes of Dolomites Val Gardena attract the creme de la creme of skiing. And you, as our guests, will have the opportunity of following the skiing stars live from the edge of the slopes as they battle for a place on the podium of the FIS World Cup.

The history of the World Cup in Dolomites Val Gardena goes back to the 1970s. The Saslong slope is one of the most beautiful and well-known stages of the world cup, what with its famous and feared 'camel hump' and speeds of up to 100 km an hour. The Ski World Cup took place in 1970 in Dolomites Val Gardena, among other places; on that occasion the whole skiing world set its eyes on the Saslong slope. Women and men took part in dozens and dozens of races on the slope as well as on the region's other famous slopes: Ronc, Ciampinoi and Cir. Today, a super-G and a men's downhill race take place in Dolomites Val Gardena once a year.

Local celebrities and international legends fulfilled their dream of one day being the winner of the FIS ski World Cup in Dolomites Val Gardena. Among the winners of the downhill we have known skiers such as Peter Müller, Rob Boyd, Michael Walchhofer and Kristian Ghedina.
< Back
Image gallery: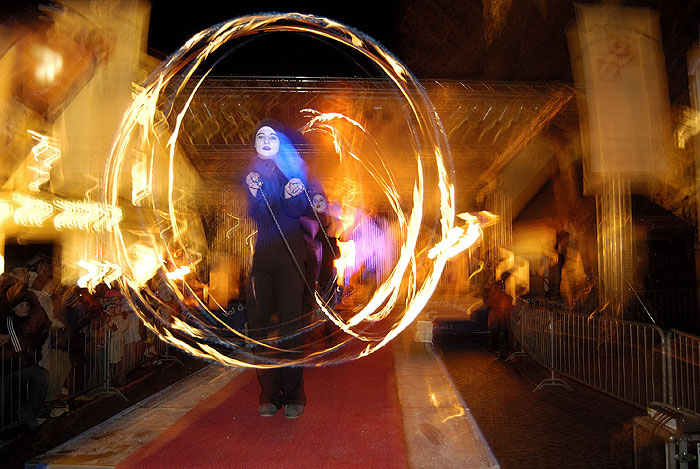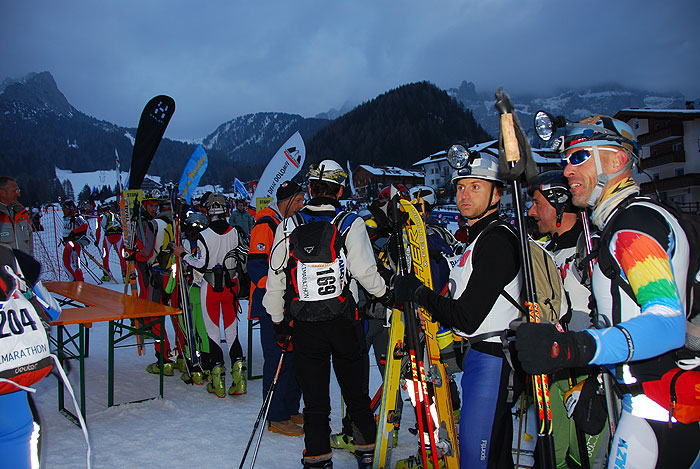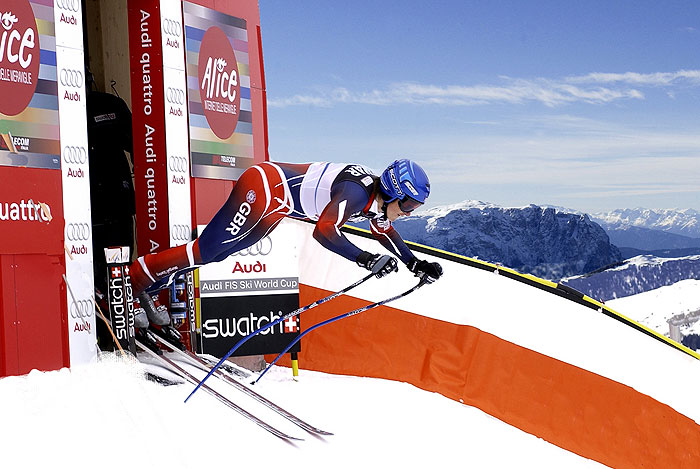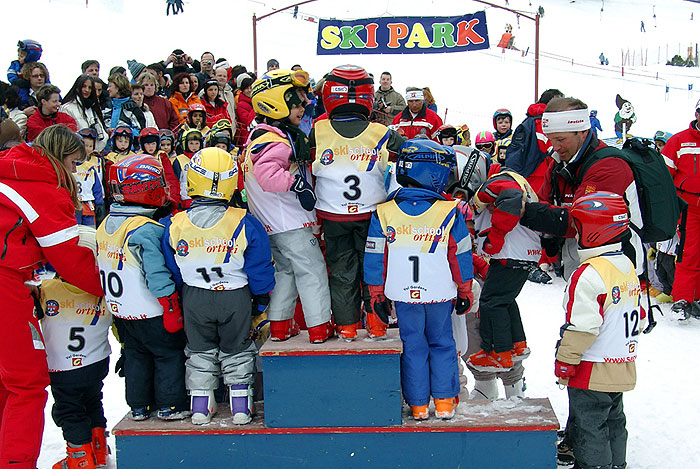 Events:
10/12/2023 - 17/12/2023
Advent atmosphere at the Pana Lake in S. Cristina - 10.12. + 17.12.2023
14/12/2023 - 16/12/2023
FIS Ski World Cup – men's downhill
15/12/2023
FIS Ski World Cup – men's Super G
show all >
Weather forecast:
saturday

sunday

monday

-3°

/

3°

-5°

/

4°

-5°

/

7°
Stay in Val Gardena:
Request availability
Accommodations with Parking place in Val Gardena
Accommodations with Shuttle bus in Val Gardena
Accommodations in the Village center in Val Gardena