Hotel Grones in Ortisei - Val Gardena

Information
The Hotel Grones is situated in a very quiet area on the sunny side of Ortisei and offers a fantastic view on the surrounding mountain setting.

A short 5-6 minutes walk over the great Luis Trenker Promenade, which was built following the discontinued historic railway line, takes you to the attractive and vehicle-free town centre of Ortisei.
Visit the website [www.hotelgrones.com]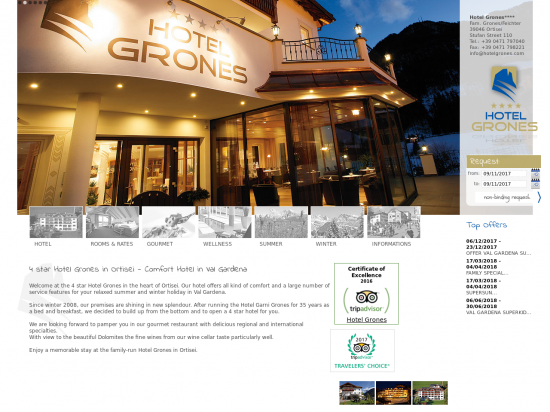 Services offered
Request availability
Book now!
Remind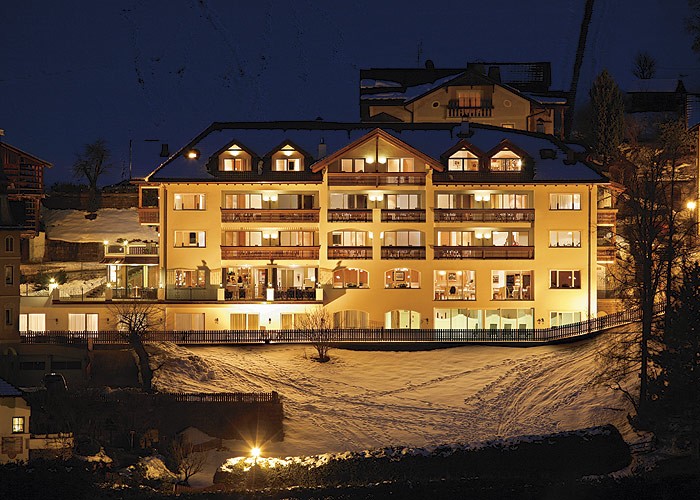 Hotel Grones
Str. Stufan 110
I-39046 Ortisei - Val Gardena (BZ)

Tel. (+39) 0471 797040
Fax (+39) 0471 798221

Website:
www.hotelgrones.com