Apartments Garni Miara in Selva - Val Gardena

Information
Garni Hotel Apartments Miara in Selva di Val Gardena - South Tyrol
The family-run Garni Hotel with rooms and apartments, located in a central and quiet position in Selva, is the ideal accommodation for ski, hiking and biking holidays in the Dolomites

To feel good is the basic need of all humans. Feeling comfortable, balanced and happy!
Visit the website [www.garnimiara.com]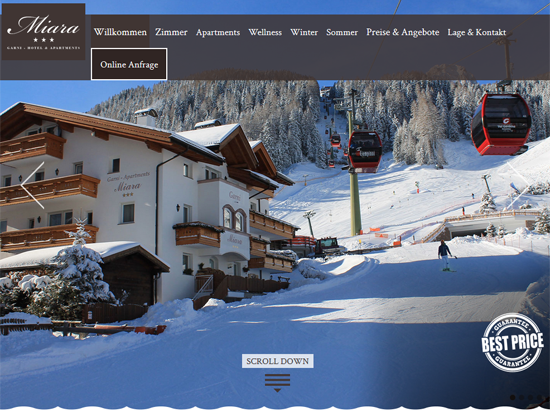 Services offered
Request availability
Book now!
Remind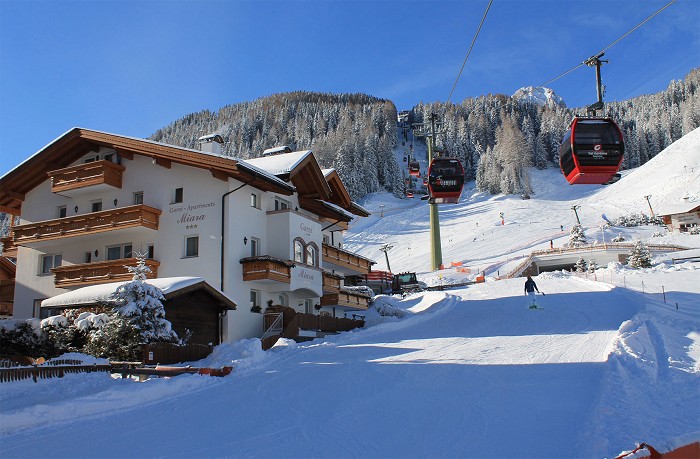 Apartments Garni Miara
Str. Freina 22
I-39048 Selva - Val Gardena (BZ)

Tel. (+39) 0471 794627
Website:
www.garnimiara.com