Casa Roder in Ortisei - Val Gardena

Information
Casa Roder - Apartments for your holiday in Val Gardena in South Tyrol
Are you looking for a hotel where you can spend your holidays completely independent? In this case the apartments of the Casa Roder are the right choice for you!
Visit the website [www.casaroder.it]
Services offered
Request availability
Book now!
Remind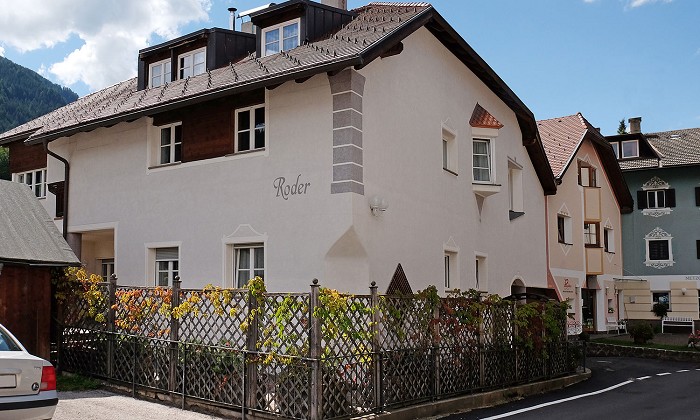 Casa Roder
Str. Pedetliva, 42
I-39046 Ortisei - Val Gardena (BZ)

Tel. (+39) 0471 796209
Fax (+39)

Website:
www.casaroder.it