Cavallino Bianco Family Spa Grand Hotel in Ortisei - Val Gardena

Information
The Cavallino Bianco Family Hotel is of gold standard in terms of Family Holidays as everything has been thought of to create the perfect family friendly holiday for the whole family. It is situated in one of the most enchanting locations in Alto Adige, northern Italy, surrounded by the wonders of the Dolomites and more than 1200 km of marvellous ski slopes. The Cavallino Bianco Family Spa Grand Hotel is exclusive for families with children only; its 104 suites are fancy, spacious and child-friendly. The restaurant offers the Cavallino Bianco All-In board, which includes a breakfast buffet, a lunch buffet – where the first course is served fresh at the table – an afternoon snack buffet and a gourmet 5 course à la carte menu. Alternatively, the Cavallino Bianco Light treatment includes the breakfast buffet and the à la carte dinner only. The Wellness area has an outstanding surface of 2900m2, with 5 heated indoor and outdoor pools and 6 saunas. It is in the practice of caring for and assisting children that the hotel really makes all the difference: a top class family-hotel, highly trained and specialized staff of 20 professionals is dedicated exclusively to caring for your children from the 1st month of life for up to 13 hours a day in a truly breathtaking area of over 1250m2. The indoor ski and bike school for kids and adults is just the icing on the cake of the magic world of Cavallino Bianco, which has been awarded several times as "Best Family Hotel in the World" by Travellers' Choice® Awards, Trip Advisor.
Visit the website [www.cavallino-bianco.com]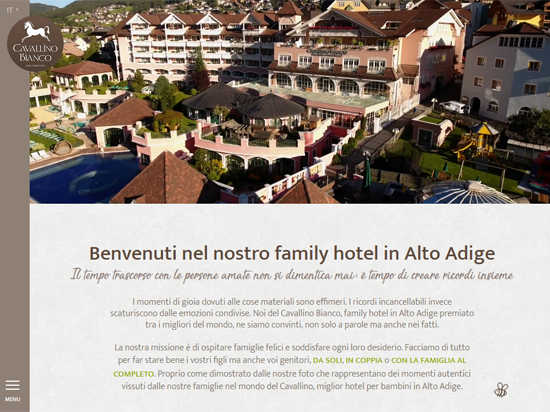 Services offered
Request availability
Book now!
Remind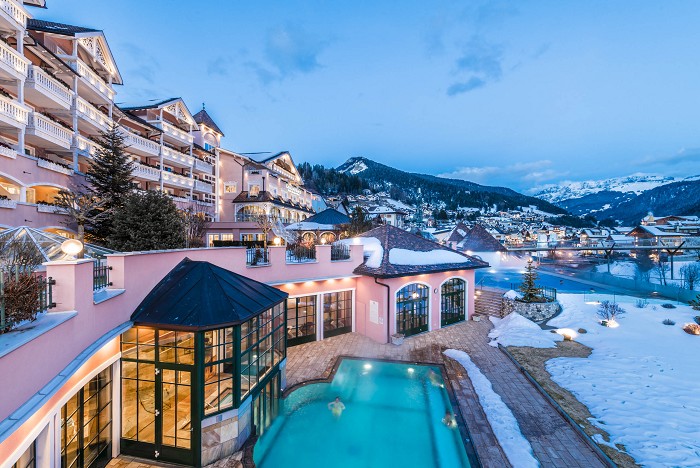 Cavallino Bianco Family Spa Grand Hotel
Str. Rezia, 22
I-39046 Ortisei - Val Gardena (BZ)

Tel. (+39) 0471 783333
Fax (+39) 0471 797517

Website:
www.cavallino-bianco.com