Hotel Grien in Ortisei - Val Gardena

Information
Welcome to the Hotel in Val Gardena - Hotel Grien. Our hotel, with its unique architecture, is located in a marvelous natural setting overlooking the village of Ortisei. Here you will find the familiar and relaxing atmosphere that only a family-owned and operated hotel can offer. The sole objective of the Avesani family is to offer its guests an unforgettable holiday - no matter whether you are traveling alone, with another or with your entire family.
Visit the website [www.hotel-grien.com]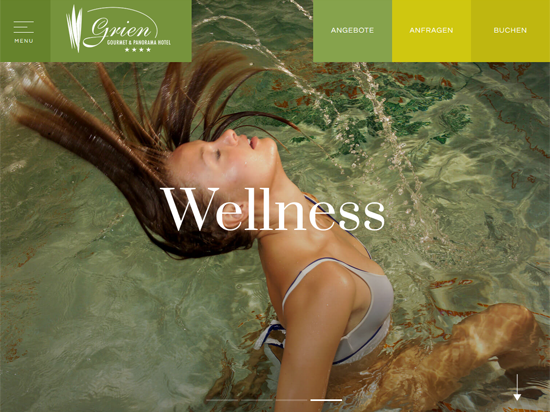 Services offered
Request availability
Book now!
Remind
Hotel Grien
Str. Mureda 178
I-39046 Ortisei - Val Gardena (BZ)

Tel. (+39) 0471 796340
Fax (+39) 0471 796340

Website:
www.hotel-grien.com