Residence Anna in S. Cristina - Val Gardena

Information
Forget everyday stress and rediscover the pleasures of life, in the summertime as well as in winter. Our house enjoys a setting in the middle of green lawns in the centre of Santa Cristina, where you can find everything you need in the immediate vicinity.
Visit the website [www.residenceanna.com]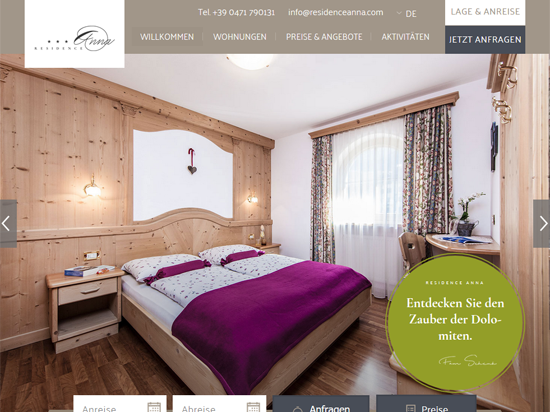 Services offered
Request availability
Book now!
Remind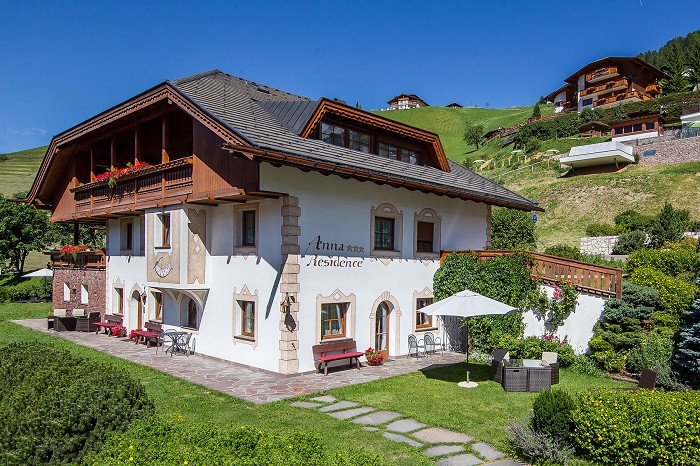 Residence Anna
Str. Cisles 25
I-39047 S. Cristina - Val Gardena (BZ)

Tel. (+39) 0471 790131
Fax (+39) 0471 790131

Website:
www.residenceanna.com