Residence Ciastel in Ortisei - Val Gardena

Information
he Residence Ciastel is member of Val Gardena Active! For all our guests the participation at the weekly programme is free of charge.
Lovers of sports, culture and good cuisine will enjoy the programme offered by Val Gardena Active.
Visit the website [www.residence-ciastel.com]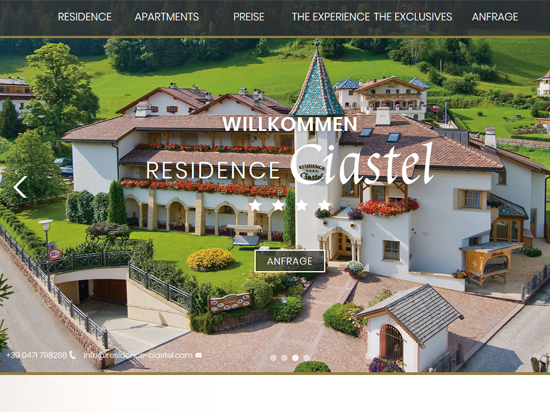 Services offered
Request availability
Remind
Book now!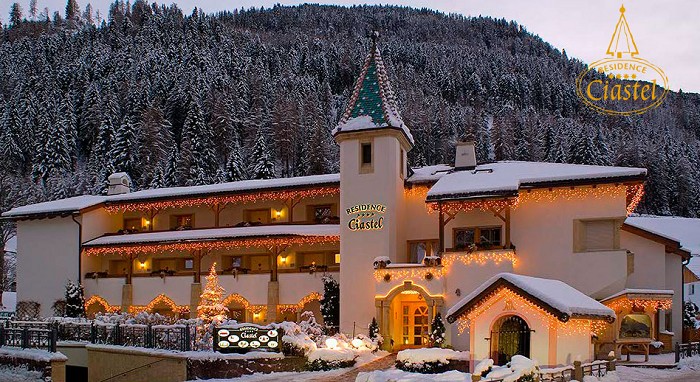 Residence Ciastel
Str.Minert 2
I-39046 Ortisei - Val Gardena (BZ)

Tel. (+39) 0471 798288
Fax (+39) 0471 786166

Website:
www.residence-ciastel.com