Residence Isabell in Selva - Val Gardena

Information
Completely furnished flats for 2 to 6 persons are available for you where you can spend your next vacations.
In a central but also very peaceful position, near very important skiing runs.
You can spend many hours of relax on the sunny garden, days full of deep experiences in the mountains of the Val Gardena:
Visit the website [www.isabell.it]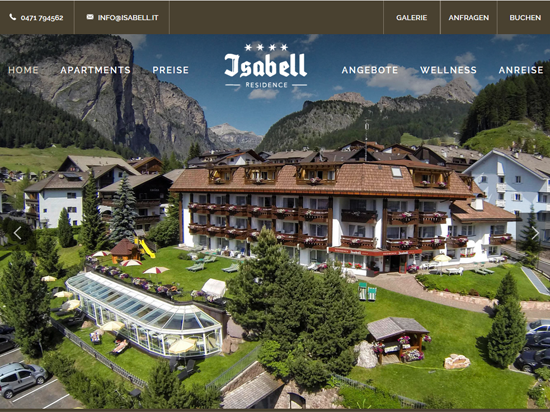 Services offered
Request availability
Book now!
Remind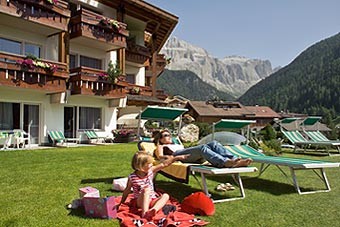 Residence Isabell
Str. Cir, 9
I-39048 Selva - Val Gardena (BZ)

Tel. (+39) 0471 794562
Fax (+39) 0471 795080

Website:
www.isabell.it